Goebel®, high-quality porcelain products
Decorate your home with the most beautiful handmade products? The German company Goebel® has been known since 1871 for their porcelain products of exceptional quality. As Goebel themselves state:

"Hands" make Goebel. We remain true to this philosophy today. We create masterpieces ... one by one. Our pieces are created as contemporary designs or by using historical motifs adapted to a modern sensibility.
All Goebel® products in 1 webshop
Nowhere will you find a more extensive range of quality items such as figurines and figures from Goebel®.
You can buy all Goebel® products at GoebelStore, the web store in the Netherlands. Are you looking for the cat figurines of Rosina Wachtmeister, the nice articles from Dr. Barbara Freudlieb or the most beautiful items from the Artis Orbis collection?
You can buy it all at the Goebel® webshop in the Netherlands.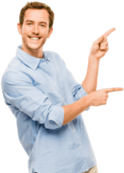 Why order from GoebelStore?
Extensive range
sharp prices
Pay safe
Fast delivery
Professional customer service